Nearly every city will have a few cafes that put an emphasis on being local, organic, and artsy at heart. In Fort St. John, however, there's really only one that meets this description and that's the Whole Wheat and Honey Cage Café. It's the spot to be for healthy and wholesome choices for breakfast and lunch, and is also the café of choice for the arts and culture enthusiast members of the community.
It's one of the growing number of Fort St. John restaurants that help to push people's interest in Fort St. John real estate. It's located at 10003 100 Street in Fort St. John, and is open from 6AM to 4PM Monday to Friday, and 9AM to 4PM on Saturday. Breakfast is served until 11AM, and they proudly serve fair trade organic coffee from Aroma Specialty Roasters from Quadra Island. Needless to say it goes especially well with the delicious breakfast fare.
One of the most important things to be aware of with the Whole Wheat and Honey Cage is that they insist that all their ingredients are sourced locally. They have vegetarian, vegan, gluten and dairy-free options available, and every morning they're baking muffins, scones, and daily hot lunch specials plus a number of different soup and sandwich choices. And if you're looking for a taste that's equal parts distinctive and delicious, be sure to try their sour cream coffee cake.
Contact Information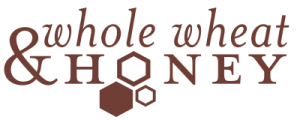 Phone: 250.787.9866
Website: www.wholewheatandhoney.com
Hours of Operation:
Monday – Friday: 6:00 AM – 4:00 PM
Saturday: 9:00 AM – 4:00 PM
Sunday: Closed
*Please note that business hours may not be up
to date due to seasonal changes. For current business hours,
please check Google.
Address: 
8111 100 Ave #201, Fort St John, BC V1J 1W4