The word fusion means to bringing together different parts to create a new whole, and when it comes to food it's a term that usually means some unique and especially good eats are to be had! For Indian fusion food in Fort St. John, Spicy Fusion is where you need to be. It opened in 2013, and since then the way its been so enthusiastically received by people in the community is a testament to the excellence of Mr. Billing and his staff there.
Most people love trying different tastes and flavours, having Fort St. John restaurants like Spicy Fusion to do so is a part of what makes Fort St. John real estate increasingly popular.
It's located at #210, 8111 100 Avenue in downtown Fort St. John, and is open from 11 AM to 2 PM for lunch and then 4 to 8:30PM for dinner Tuesday to Saturday. Sunday they open from 4 to 8:30 PM for dinner, and they are closed on Mondays. They pride themselves on having an 'ambrosial' menu with tandoori, curry, and rice dishes plus very tasty appetizers and a dessert menu.
Listen to the locals in Fort St. John and they'll tell you that this restaurant gets top marks for good food, good service, and reasonable prices. Having first-time customers become frequent guests – either for dine-in or take out – is pretty much the norm at Spicy Fusion and they definitely intend to keep a good thing going. Now as for those menu items, you can't go wrong with any of them but the Chicken Tikka Masala and all of their Paneer dishes are excellent if you're looking for a vegetarian curry.
The Kachumbar salad is another star on the menu. Spicy Fusion is also known to have some of the softest and fluffiest Naan breads anywhere, not just in the Peace Country of Northern B.C.
If you'd like to reserve a table or place an order for takeout or delivery then you're encouraged to call (250) 787 – 7429. If you find the food to be just as tasty as it's renowned to be then be sure to pass on a recommendation to your friends too.
Contact Information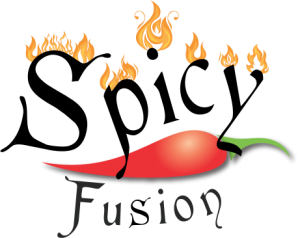 For reservations and takeout or delivery.
Phone: 250.787.7429
Website: www.spicyfusion.ca
Hours of Operation:
Tuesday – Saturday
11:00 AM – 2:00 PM for Lunch, 4:00 PM – 8:30 PM for Dinner
Sunday
4:00 PM – 8:30 PM for Dinner Only
Monday: Closed
*Please note that business hours may not be up to date due to seasonal changes. For current business hours, please check Google. 
Address: 
8111 100 Ave #201, Fort St John, BC V1J 1W4