Vietnam may be on the other side of the globe, but one of the country's cuisine staples has definitely taken hold in North America. We're talking about Pho. It's a Vietnamese noodle soup with rice noodles, meat, and different herbs and vegetables depending on which variation of it you choose. Folks living in Fort St. John have the Pho a Pho Saigon Restaurant serving up Pho and other types of Vietnamese dishes. The restaurant is one of the many nice eat-out options that create a growing interest in Fort St. John real estate.
It's located at 10133 100 Street in downtown Fort St. John, and is a local Vietnamese family-run business where the owners strive to ensure every dish served is of the highest quality. The restaurant is open for 11 AM to 11 PM every day, and one of the things you can do is ask the staff for suggestions if you're trying Pho for the first time and are unsure of which type to order.
You can't go wrong order the basic sliced beef or chicken rice noodle pho, and you'll always be able to add as many bean sprouts or flavouring herbs to it as you like. Other variations of the dish that are on the menu include beef brisket, beef tripe, and a unique beef ball pho soup. Seafood Pho? Yes, they have that too as well as spicy state peanut rice noodle soup dishes.
There are 14 different rice vermicelli noodle bowls, 11 grilled rice dishes, and Vietnamese stir fry dishes too. Plus, the Banh Mi is the other well known Vietnamese food and there are 6 of these Vietnamese sub sandwiches on the menu at Pho a Pho. There are so many choices, and so many different flavours. Your really need to give this a try!
You can request a table reservation, along with delivery and takeout order by calling (250) 785-3003. Alternatively, you can stop in anytime of the day if you'd like to enjoy Vietnamese food in Fort St. John.
Contact Information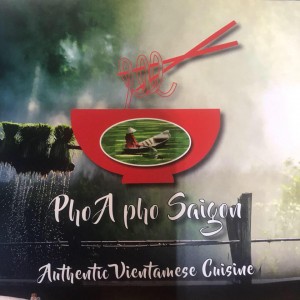 Phone: 250.785.3003
Website: Pho A Pho Saigon FB Page
Business Hours
Monday – Sunday: 11:00 a.m – 11:00 p.m
*Please note that business hours may not be up to date due to seasonal changes. For current business hours, please check Google. 
Address: 
10113 100 St, Fort St John, BC V1J 3Y6