Original Joe's is one of the newer casual dining franchises that have popped up in BC in recent years, and the fact more and more of them can be found all over suggests they're doing something well. That something is great food, good service, and an environment that's especially welcoming when you want to grab a bite to eat in the most comfortable of surroundings. Original Joe's in Fort St. John matches this ideal exactly, and it's places like it that help – in a small way – to draw ever greater numbers of people towards Fort St. John real estate.
It's located at 8808 96A Street in Fort St. John, and they're open from 11AM to Midnight. The fact that it's equally popular for both lunch and dinner speaks to the quality of their food and service, and it's always got sporting events on the TV if you're a sports fan who enjoys watching while you eat and drink.
A recently submitted TripAdvisor review of Original Joe's Fort St. John read 'I know that I can stop at any of the Original Joe's anywhere and I will never be disappointed.' Not only is that true, but it's also very telling of the way these restaurants make it a priority to please customers. You can find pretty much everything that would be classified as pub food on the menu. This includes burgers (the 'Kona' burger is especially highly recommended), beef dips, and chicken strips, but you also have pasta dishes, fusion noodle dishes, and more.
To make a reservation at Original Joe's or to call in a take-out order, please call (250) 785-5224. To learn more about Original Joe's restaurants you can visit their website at www.originaljoes.ca
Contact Information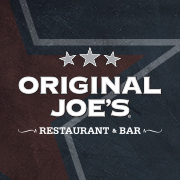 Phone: 250.785.5224
Website: originaljoes.ca
Business Hours
Monday – Sunday: 11:00 a.m – 12:00 a.m
*Please note that business hours may not be up to date due to seasonal changes. For current business hours, please check Google. 
Address: 
8808 96a St, Fort St John, BC V1J 6E2