The great thing about pizza and pasta is that there's so many different choices with different taste experiences with each. It's nearly impossible to be unable to find one that matches your tastes and is entirely appetizing. Olio's Pizza and Pasta is just the place to find your favourite pizza and pasta in Fort St John, and that's true whether you call the townhome or you're just passing through the Peace Country. One thing's for sure, spots like these where you know you can get a great pizza pie every time help to make Fort St. John real estate that much more attractive.
Olio's Pizza and Pasta is located at 9016 100 Avenue in downtown Fort St. John, and they are known for their gourmet-inspired, artisan-style pizza. This central location makes it even more ideal for residents of the city. Like any pizza and pasta place, they do take out and home delivery within the city limits and your pizza will always arrive hot and fresh.
It's true, there's much more to the menu here. But let's start with pizza. Most places will have a deluxe pizza, and Olio's does too. It's only that instead of being called a deluxe pizza, it's known as 'the Rig' and it's absolutely loaded with smoked ham, Italian sausage, back bacon, shredded pepperoni, mushrooms, green peppers, and olives. It's beyond good, and the Philly cheesesteak and Donair pizzas are pretty amazing too. Plus, they have 5 vegetarian pizzas and 7 delicious pasta dishes on the menu too. Add 11 different types of wings and wraps, sandwiches, and fresh salads and there's definitely something for everyone.
So whether your intention is to eat in, get take out, or have your food delivered anyone and everyone is encouraged to visit the restaurant or call (250) 262-3282 to place your order.
Contact Information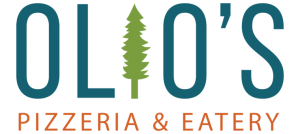 Phone: 250.262.8802
Website: oliospizzaandeatery.com
Business Hours
Monday – Thursday: 11:00 a.m – 10:00 p.m
Friday – Saturday: 11:00 a.m – 11:00 p.m
Sunday: 3:30 – 9:30 p.m
*Please note that business hours may not be up to date due to seasonal changes. For current business hours, please check Google. 
Address: 
9016 100 Ave, Fort St John, BC V1J 1X4