The Northern Grand Hotel is one of the best accommodations in Fort St. John, and it gains even more reputability with the excellent eating and drinking spot found within the hotel – the North Bar & Grill. It's open for dinner everyday, and both guests of the hotel and walk-ins are welcome at all times. In addition to an extensive menu of delicious entrees, they also have an impressive selection of drinks with many BC wines and a host of draught beers. People love to have a great spot for good eats and good drinks, and having them here is a part of what fuels increasing interest in Fort St. John real estate.
The Northern Grand Hotel is located at 9830 100 Avenue in downtown Fort St. John, and is open for dinner from 5 to 10PM Monday to Saturday. It's acknowledged as one of the more upscale restaurants in Fort St. John, and many guests have commented how it's a very nice mix of good food, good service and a quiet, classy interior where you can enjoy conversation while you enjoy your dinner.
For starters, the North Bar & Grill has some of the best steaks to be had anywhere in Fort St. John. There are daily dinner specials all the time. Plus, it would be inadvisable to not mention the smoked wings here. They're a unique take on one of the most popular appetizers, and they're exclusive to the North Bar & Grill. Add a solid selection of wines and beers plus an extensive dessert menu and you really can't go wrong having dinner here.
You can also reserve a table at North Bar & Grill for private functions. For this type of inquiry and other reservation requests, you can call (250) 261-6961. To learn more about the restaurant and the Northern Grand hotel you're encouraged to visit their website.
Contact Information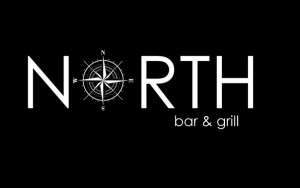 Phone: 250.261.6961
Website: Northern Grand.com
Business Hours
Monday – Friday: 5:00 – 10:00 p.m
Saturday & Sunday: Closed
*Please note that business hours may not be up to date due to seasonal changes. For current business hours, please check Google. 
Address: 
9830 100 Ave, Fort St John, BC V1J 1Y5