There's so much to be said for a night out with great friends along with good food, drinks, and a pleasant atmosphere. That's exactly what Fort St. John, BC residents have with Browns Socialhouse, located at 9719 100th Street in the city. Most of you will be familiar with this restaurant and bar chain that's now found all over the Province, and it's having great spots like these just a short distance away that helps to promote even greater interest in Fort St. John real estate.
For burgers, deluxe sandwiches, and a whole host of other menu items plus an always impressive selection of draught beers, Browns Socialhouse can't be beat. Especially on Friday and Saturday nights, when the place is full with people enjoying the weekend right. And if you enjoy sitting on the patio during summertime, Browns has one of the nicest ones in Fort Saint John and it has a patio fireplace too.
Browns Socialhouse in Fort St. John also has many Asian fusion inspired dishes on the menu, and they've got some absolutely delicious pizzas too. Beer battered fish and chips? You betcha. Browns is also open early for breakfast, and the eggs benedict comes highly recommended. Brunch is served Saturday to Monday from 10 to 2, and the entire menu is available for delivery all the time with Skip the Dishes.
NHL Hockey Night in Canada is a priority every Saturday night, and NFL football can be had on the big screens all day on Sundays. You can make a reservation at Browns Socialhouse in Fort St. John by calling (250) 785 – 0885, and they'll be eagerly awaiting your arrival.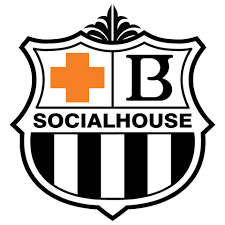 Contact Information
Phone: 250.785.0885
Website: Browns Social House
Business Hours
Monday – Friday :  11:00 AM– 12:00 AM
Saturday – Sunday:   10:00 AM– 12:00 AM
*Please note that business hours may not be up to date due to seasonal changes. For current business hours, please check Google. 
Address: 
9719 100 St, Fort St John, BC V1J 3X9