Short Business Description
9920 107 Avenue, Fort St. John, B.C
arrowinsuranceagency.com
(250) 785-1676

Long Business Description
Address: 9920 107 Avenue, Fort St. John, V1J 2P6, BC, Canada
Website: www.arrowinsuranceagency.com
Phone: (250) 785-1676
Fax: (250) 785-5455
Email Address: [email protected]
Description:
Arrow Insurance Agency Ltd is a brokerage office that deals with business and personal insurance.
There staff is friendly, professional and empathetic. Their mission is that they are "dedicated to meeting your insurance needs and doing so in a way that is professional, courteous, and focused on information and understanding."
[flexiblemap center="56.2531775,-120.8462564" directions="no" width="100%" zoom="13" title="Arrow Insurance Agency Ltd." description="Address: 9920 107 Avenue, Fort St. John, V1J 2P6, BC"]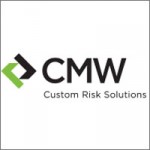 Short Business Description
9503 100 Ave, Fort St. John, BC
www.cmwinsurance.com
(250) 263-0008
Long Business Description
Address:  9503 100 Ave, Fort St. John, BC V1J 1Y1, Canada
Website: www.cmwinsurance.com
Phone: (250) 263-0008
Fax: n/a
Email Address: n/a
Description:
CMW was founded in 1994 as a corporate insurance and risk management firm. In 1995 CMW expanded its insurance and risk management abilities by partnering with one of the world's largest insurance brokerage networks to offer Global Ability, Made in Canada.
Since our beginnings, the company has carefully assembled a knowledgeable team of professionals who have helped fuel rapid growth and development. This combination of experience and drive has helped forge excellent relationships with clients and our insurer partners.
Hours Of Operation:
Monday: 8:30 am - 4:30 pm
Tuesday: 8:30 am - 4:30 pm
Wednesday: 8:30 am - 4:30 pm
Thursday: 8:30 am - 4:30 pm
Friday: 8:30 am - 4:30 pm
[flexiblemap center="56.2462182,-120.8385937" directions="no" width="100%" zoom="13" title="CMW Insurance" description="Address: 9503 100 Ave, Fort St. John, BC V1J 1Y1"]

Short Business Description
Ste 100, 10504-100th Ave, Fort St. John, BC.
www.westernfinancialgroup.ca
(250) 785-4408

Long Business Description
Address: Suite 100, 10504-100th Ave, Fort St. John, BC. V1J 1Z2
Website: www.westernfinancialgroup.ca
Phone: (250) 785-4408
Work Fax: (250) 785-1005
Email: [email protected]
Contact: Connie Saul
[flexiblemap center="56.2464692,-120.855934" directions="no" width="100%" zoom="13" title="Western Financial Group" description="Address: Suite 100, 10504-100th Ave, Fort St. John, BC. V1J 1Z2"]