There can be any number of reasons bringing people up into the north of British Columbia, and a good many motorists who've made their way up and past Prince George will be making their way towards the Alaska Highway in order to explore the Yukon or cross into American's northernmost State. That well-known and iconic stretch of road starts in the town of Fort St John, but you really shouldn't just consider FSJ as a waypoint. If you've got time to spend a day or two in the town then you'll be glad you did, as there's really a lot to see and do here. If you've been convinced to stay at least a night (or two) here then the Microtel Inn & Suites Fort St John is a good choice for your accommodations.
The first thing that the Microtel Inn & Suites FSJ has going for it is it's located right off the Alaska highway, and it's regarded as family-friendly Fort St John hotel that also allows pets. There are a number of different room options for you to choose from, including double queen bed options as well as kitchenettes for guests who'd prefer not to have to eat out for every meal of the day. And speaking of meals – every guest receives a free hot breakfast for each night stayed at this Microtel Inn by Wyndham. You can rest easy about enjoy internet connectivity in your room too – each has free Wi-Fi access. Add cable TV with movies and you won't be lacking for entertainment options in the evening.
Another part of what makes the Microtel Inn & Suites Fort St John such a good choice for accommodations in Fort St John are all the amenities available to guests to go along with the ideal location. This is a pet-friendly Fort St John hotel, and there is also a fitness center plus laundry facilities and same-day dry cleaning services for guests. Early check-in is possible for guests, as is late check out as the Microtel Inn & Suites FSJ understands that travelling with a family can make it difficult to adhere to time schedules.
Bus and Truck parking is available at the Microtel Inn by Wyndham, and you can check-in at any hour of the day or night. And if a Fort St John hotel near the airport is also important, then the Microtel Inn & Suites is a good choice in that regard too as the Fort St John Airport is just 6km away. For good eats at fair prices, Mr. Mike's Steakhouse Casual definitely warrants a mention as it's got both plus is only a 4-minute walk from the Microtel Inn & Suites FSJ. There's also an especially good Mexican Restaurant – Audielicious – just 12 minutes walk from the Inn.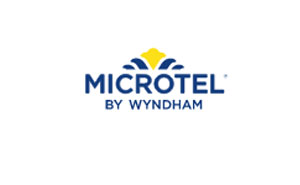 Contact Information
Phone:  (250) 794-3100
Website: Wyndhamhotels.com
Hotel Amenities
Free Wi-Fi
Free parking
Air-Conditioned Rooms
Pet-Friendly
Free Breakfast
Laundry Service
Address: 
8407 93 St, Fort St John, BC V1J 6Y3